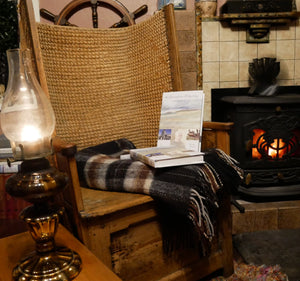 Come thee wiz.
That's Orkney Islands dialect for "You are welcome here, come in!"
At Orkneyology we create wonderful things for lovers of Orkney, Scotland, Vikings, Folklore and most recently ... Books! 
We invite you to settle in for a leisurely browse with a lovely cup of tea, or a good dram.
If you'd like to find out more about life in the Orkney Islands, it's here on our main website, Orkneyology.com.
All our best,
Tom and Rhonda Muir, Orkney Islands, Scotland